GreenTeam announces Dave Goldman as Director of Sales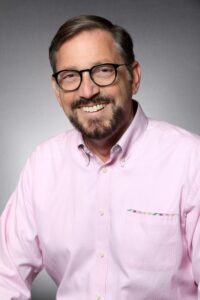 (Jul 18, 2022) GreenTeam | Building Services (Green Team) is excited to announce that Dave Goldman has joined the organization as their Sales Director.
Dave has over 20 years of experience leading sales teams and operations in the commercial real estate in the building services sector.
He brings a wealth of industry experience in leading sales and operations efforts, the most recent being Head of Sales for ISS Mechanical (ISS) in the Tampa Bay area. At ISS, he oversaw sales, marketing, staffing, operations, and new product roll-outs with an emphasis on company growth and brand management. His efforts helped him establish the brand in the Tampa Bay area and contributed to its rapid revenue growth.
In addition to ISS Mechanical, Dave has held several key positions, including Head of Operations and Sales for JustRight Air in St. Petersburg, Fl. 
Prior to his experience as a commercial real estate service provider, Dave successfully launched, staffed, and operated a multimillion-dollar printing and binding business in Maine.
Dave is an active member of the BOMA (Building Owners & Managers Association) Fort Lauderdale/Palm Beaches, where he received the Rising Star Award in 2021. He is also a BOMA Greater Tampa Bay member. He has served on the Board of Directors and held the position of Co-Chair of the Engineers' committee. Dave also co-chaired The Outstanding Building of the Year Awards (TOBY®) for the Tampa association.  
Dave lives in South Palm Beach with his wife, Polly. He has two grown children and one grandchild. He enjoys spending time with his family, walking, and going to the gym and beach.
The GreenTeam family extends a warm welcome to Dave and wishes him success in his new role.
GreenTeam | Building Services is a South Florida company providing expert plumbing and critical infrastructure services to the commercial real estate industry, including Class-A office, industrial, retail, healthcare, and hospitality locations throughout South Florida. GreenTeam's number one focus is Exceptional Service. No Exception.