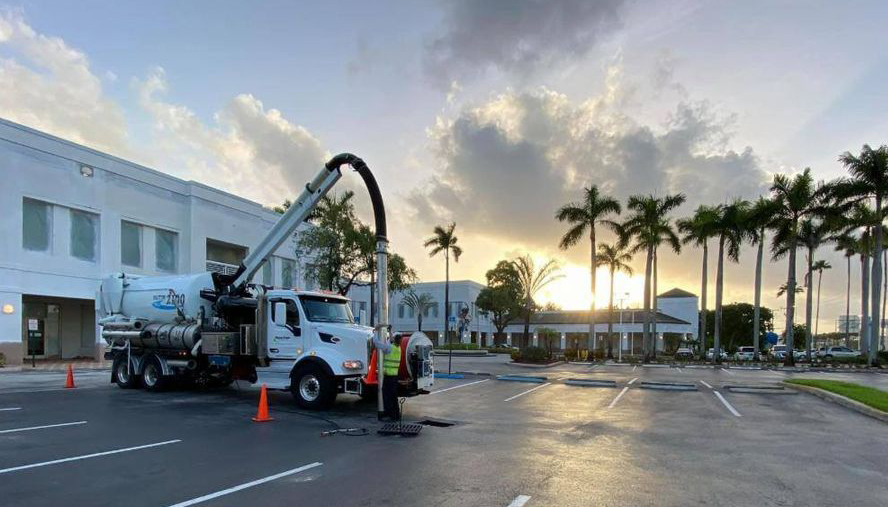 GREENTEAM NOW SELF-PERFORMING STORM DRAIN CLEANING
We are making it easier for Commercial Property Managers to take care of their storm drains.
We mean it when we say exceptional service, no exceptions. Until now, we have relied on service partners for storm drain cleaning projects. With the sea-level rise and increased seasonal rainfall, the demand is greater. Our Commercial Property Manager partners rely on us for timely and quality service so we took a leap and made an investment that will now allow us to self-perform Storm Drain Cleaning services. We'll also realize some efficiencies to better serve you.
Our new 8-ton vacuum truck will be operated by a GreenTream-trained, fully-licensed, and insured technician. This substantial investment positions us to be a Complete Plumbing Solutions Provider.