GreenTeam's growth pushes rebranding initiative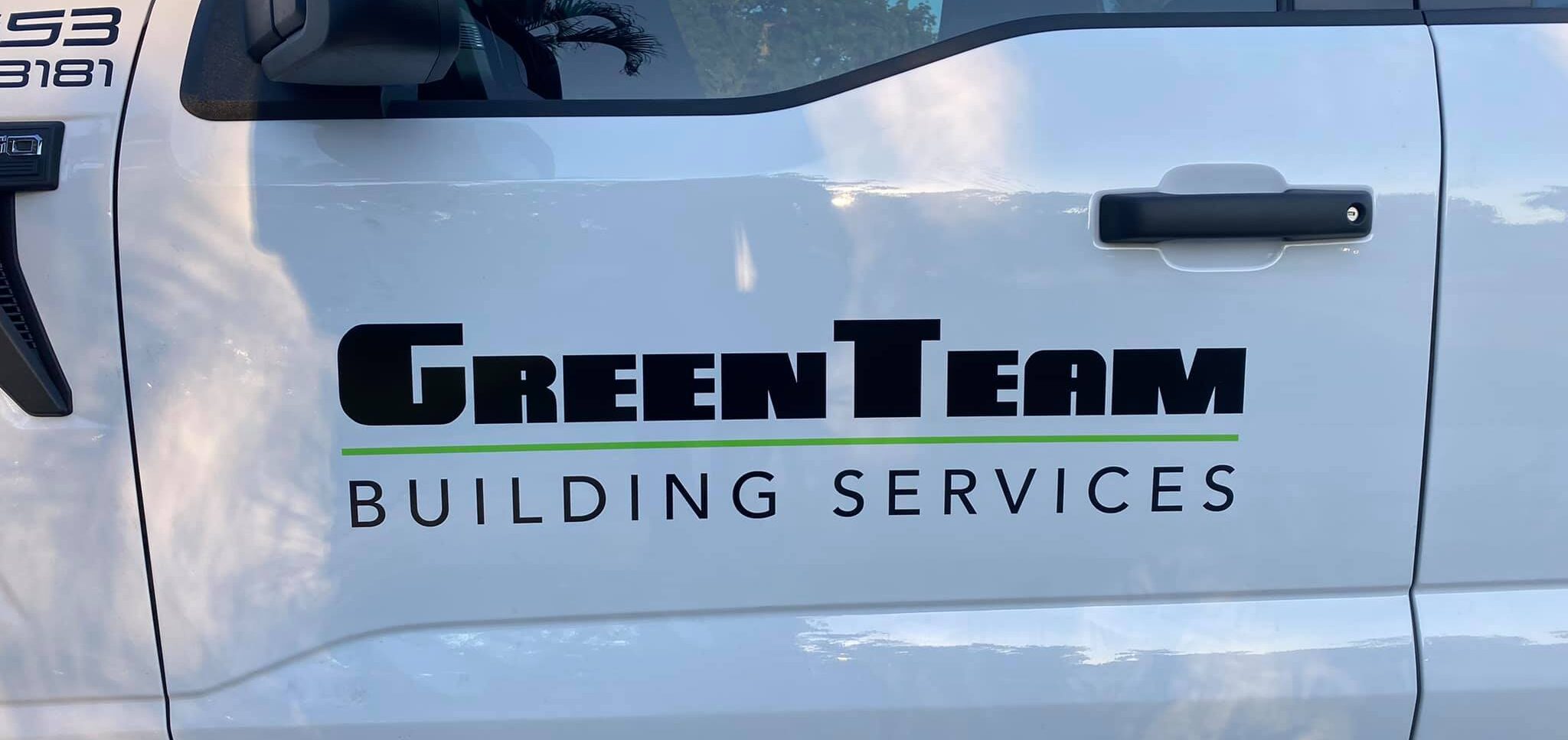 At GreenTeam, we are excited to announce that we are in the midst of a rebranding initiative. This is the natural outcome of our rapid growth and the introduction of our new service lines. These service lines go beyond traditional plumbing operations to offer support for the critical infrastructure of commercial real estate building operations.
To reflect this change, we've changed the name and logo to GreenTeam | Building Services. And we are building momentum, our new name and logo have begun to appear on our trucks!
"The new name communicates that GreenTeam is a commercial real estate provider. The new logo is bolder and conveys the more mature company and streamlined operations that GreenTeam has grown into," said Jackie Awve of Awve Marketing, Marketing Consultant for GreenTeam.
GreenTeam | Building Services now offers Plumbing Services & Maintenance Programs, Hydro & Air Excavation, Underground Utilities Locating & Repair, Storm Water Infrastructure Inspections & Repairs, and Grease Trap Service & Maintenance, along with Broward County 5-Year Surface Water License Renewals.
One thing that will not change – GreenTeam remains committed to Exceptional Service, No Exceptions.
More information will be coming your way, but some of us just couldn't wait to get the word out!
GreenTeam | Building Services is a South Florida company providing expert plumbing and critical infrastructure services to the commercial real estate industry, including Class-A office, industrial, retail, healthcare, and hospitality locations throughout South Florida. GreenTeam's number one focus is Exceptional Service. No Exception.